Skills in action
Consulting firms look for candidates with very specific skills; you need to mention each of these in your résumé together through supporting factual evidence from your experience. The table below summarises the key consulting skills and offers suggestions for supporting evidence.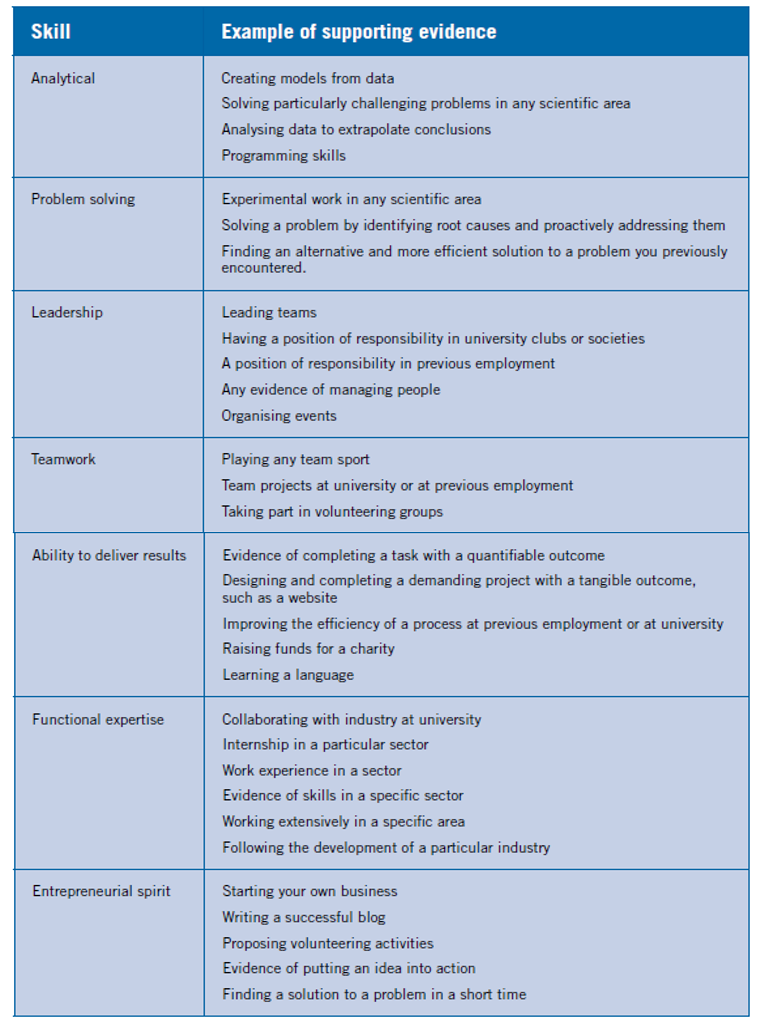 how to express skills
You will showcase your competencies in the list of achievement-based bullet points. Some résumés outline competencies directly e.g.
"showed analytical skills by creating a model for the tyre market forecast"
Recruiters, however, prefer you to list the achievements using the right buzzwords, e.g.
"analysed trends in the tyre market and created a model which forecast demand for the
next 5 years"
There is no point in outlining what skills you displayed, as the reader will guess them if you
use the right buzzwords. For a comprehensive list of buzzwords and step-by-step advice on writing your resume, download our guide for free.
NEXT STEP
Now you should have everything you need to build your achievements, that represent the backbone of your resume. Learn how in our Build your achievements section.
Discover our articles on case interviews
priority-driven vs. framework-driven structure
smart segmentation
what are case interviews for?
CEO-level communication