A career in a top consultancy will earn you millions. With only 3% of applicants who make the cut, receiving quality coaching is the single biggest driver of success. Compared to the cost of university education, the outlay is negligible for huge expected returns.
Make sure you leave the interview room with no regrets!
The MCC Advantage
The MCC Offer
From fundamentals to final touches, our coaches help you take the next step.
1 one-hour session with ex-MBB (McKinsey/Bain/BCG) coach of your choice 

Session personalisation (skill level and preparation stage)
Choice of interview format (Fit, Case or Both)
AI-powered performance benchmarking, skill-gap assessment and actionable feedback through your Dashboard
5 one-hour sessions with ex-MBB (McKinsey/Bain/BCG) coach of your choice

Session personalisation (skill level and preparation stage)
Choice of interview format (Fit, Case or Both)
AI-powered performance benchmarking, skill-gap assessment and actionable feedback through your Dashboard

Full Access to Case Academy (Course, Exercises, Self-Assessments, Fit and Math)

McKinsey Digital Assessment Guide
All our PST material
Premium support for questions
4 one-hour sessions with ex-MBB (McKinsey/Bain/BCG) coach of your choice 

Session personalisation (skill level and preparation stage)
Choice of interview format (Fit, Case or Both)
AI-powered performance benchmarking, skill-gap assessment and actionable feedback through your Dashboard
Mentoring: The peace of mind programme
Our Mentoring Program provides the single most effective and efficient prep experience possible.
An experienced MBB mentor leverages all our resources to deliver a bespoke prep experience; whether you need to start from networking or have already secured an interview, we have got you covered.
Following an initial assessment, you will receive a fully bespoke preparation roadmap, with actionable advice on how to tackle your personal weaknesses and ensure that you achieve your full potential before your interview. Your MBB mentor will assist you throughout the program to answer any question you may have.
Stress-free preparation and an 86% chance to land an offer!
Given its bespoke nature and high demand, we only admit the strongest candidates to the programme.
The numbers don't lie
At the end of the day, your results are all that really matter - and our results at MyConsultingCoach speak for themselves.
Our coaches
At MCC we only work with the best coaches, with each selected to have 2+ years of experience at McKinsey, Bain or BCG and having gained a promotion during their tenure. They must also have extensive existing coaching experience before starting with us.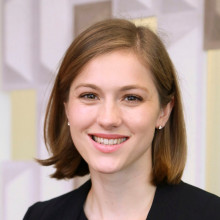 Saskia worked in BCG's London office for 5 years, where she worked on projects across the financial services, energy, utilities, consumer, public and social impact sectors. While working at BCG, Saskia was heavily involved in recruitment, including by: screening candidates CV's; running formal BCG recruitment events on how to write a great CV, ace the personal interview and crack the case; and mentoring candidates applying to BCG from a diverse range of backgrounds. Saskia also personally gained offers from every consulting firm she applied to.
Before working at BCG, Saskia worked in think tanks and the House of Commons for 2 years. She also completed an Undergraduate degree in Anthropology and a Master's degree in Social Policy at the University of Oxford and the London School of Economics and Political Science (LSE) respectively.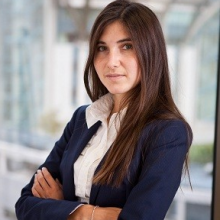 Julia has 4.5 years of management consulting experience with McKinsey where she worked on Strategy, M&S, DD and operations improvement projects in Retail, Pharma, Banking and Oil and Gas industries. Julia worked in Moscow, Paris, South Korea and South Africa offices. She then moved to LinkedIn as Senior Strategy and Operations adviser to the Sales leadership team.

Julia has wide experience in coaching (50+ interviews) and mentoring candidates as she was official McKinsey mentor for candidates who won business competitions. She also interviews candidates for consulting roles.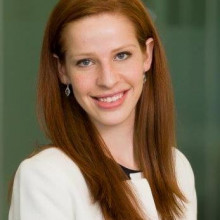 Stephanie has 4.5 years of consulting experience at BCG and Bain & Company, working as a Consultant based in Johannesburg. Stephanie has served as a coach to numerous applicants to consulting as well as helping new hires adapt to the job, practicing cases and providing guidance on starting a career in consulting. She has also run training workshops to support new consultants in adapting to their roles. Stephanie is now pursuing an MSc in Political Economy at the London School of Economics.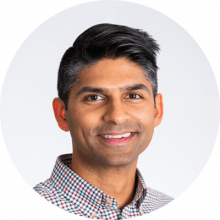 Hired as an "Advanced Professional Degree" (non-MBA) -engineering background.
Nine years at McKinsey in US, Europe and Asia

Leader in Operations and High Tech practices

Lead MIT and non-MBA recruiting
In addition to case preparation, I'm a certified McKinsey Assessor (I've done real interviews)
Transitioned from McKinsey directly into executive operating role at tech companies
Here's the typical candidate I help: been a while since MBA, or maybe they never went to business school - so rusty on cases or were never introduced to them, working full-time - so prefer early/late/weekend hours, need very targeted support - don't have time to read through lots of case books, etc.
How I help: While some candidates will also have "technical interviews" (e.g., data science, expert roles), I'm focused on the two "generalist" aspects of the interview: (1) Problem-solving case and (2) Personal Experience interview.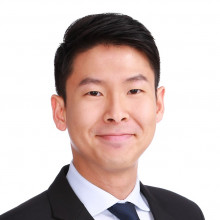 Benjamin has 8 years of consulting experience, starting off at Kearney SEA before spending the last 5 years at BCG SEA where he was a Principal. At BCG, Benjamin was fast promoted twice (Consultant to PL; PL to Principal) and was also selected to be a CEO Ambassador (internal secondment). Benjamin has a wealth of case experience across multiple functions (Strategy, Operations, Transformation, Due diligence) and industries (PE, TMT, Public Sector, Consumer, Tech). While focused on SEA, Benjamin has also done cases in the Middle East, North Asia as well as South Asia.

At BCG, Benjamin had ~5 years of experience as an interviewer and has interviewed >100 candidates from interns to research analysts to post-MBA candidates. Having come from a non-traditional background himself, Benjamin can offer practical tips for lateral/experienced hires and non-traditional candidates.

Benjamin graduated with a B.A. (First Class Honours) in History from the National University of Singapore.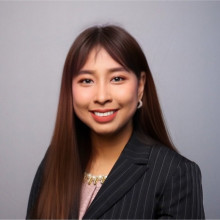 Camille is a former McKinsey Engagement Manager and official interviewer at McKinsey. Camille is currently based between San Francisco and New York City and has 6+ years of experience working across 10+ countries as a McKinsey consultant. She has officially interviewed 40+ candidates (analyst and associate applicants) and coached 50+ consulting aspirants in the past few years--including fresh graduates, working professionals, and MBA candidates in the USA. Outside consulting, she also has experience in CPG, FinTech, and Big Tech (FAANG).
Testimonials
I was lucky enough to have access to MyConsultingCoach via their partnership with the business school where I completed by MBA and I couldn't be happier with the resources! The content was a perfect bridge between the academics of an MBA and the practical demands of a real-world workplace. Also, the way the personal dashboard tool showed how I was performing and matched that up with course material made it easy to stay on track!
Applying to consulting whilst working demanding hours in a major law firm, I didn't have time to mess around and needed everything in one place. MyConsultingCoach was perfect and made my transition possible! I used a 'Springboard' package to get up to speed as quickly as possible.
I used MyConsultingCoach to prepare for management consulting interviews after five years in a Big 4 accounting firm. Previously, I had underestimated the change in mindset I would have to make, but MyConsultingCoach really did teach me how to approach problems like a consultant!
Getting proper coaching from MCC was a total game changer in how I was approaching cases. There's now way I would have landed my job without my coaches' help.
All the coaches I used from MCC were excellent – the feedback was always very detailed and super useful in helping me figure out where I needed to improve.
I was so relieved to find MCC! Before I had been wasting time prepping with no real direction, but they gave me a solid plan and all the resources I needed in one place.
The first time I applied to consulting, I thought I had prepped okay, but then I washed out of all my interviews - I was gutted. Next time around, I used MyConsultingCoach and the difference was stark. I realised how disorganised I had been and how much time I had just wasted before. MCC gave me great content and placed it all within a structured prep so I knew when I was really ready to go.
I had access to MCC coaching via my business school and can honestly say that it helped more than anything else in my case interview prep.
Reviews
Questions? Send us an email
Send us an email to clear any doubts you have about the programs and learn about the best way forward to land that job.
In case you had more questions
Can you provide a brief overview of all your services and packages?
MyConsultingCoach offers a lot of services helping you from the beginning to the end of your preparation so it is normal to feel a bit overwhelmed as you go through our value proposition.
We offer the following services when it comes to getting an interview:
Resume and Cover Letter Guide: these are complimentary and can be found here. Despite being publicly available, they are the best resource on consulting resume you can find online.
Resume and Cover Letter Editing: you can find more about them here. They can be purchased as individual package or as part of the Talent's program
Networking Advice: these is included in our articles
When it comes to preparing for your interview, we offer the following services:
Case Academy: our case interview course which features lectures, drills, fit interview, which can all be purchased separately. The MCC Bundle includes all of them. You can also purchase the Math package, which gives you access to the Consulting Math lecture and all the related exercises. Please note that the consulting math is part of the MCC bundle.
One-to-one coaching: these are 1-to-1 sessions with MBB consultants. You can purchase a single session, a package of 4 (Interview Mastery) or a package of 5 which also gives you access to the MCC Academy (Bridge to Consulting). Coaching sessions are also part of the Talent's program.
Mentoring: learn more about mentoring here. Mentoring is only offered for the Talent's program
Meeting board: service to practice with peers. Free forever, unlike other platforms.
Case Bank: cases with detailed solutions developed by consultants you can access again for FREE.
All our services include access to our Dashboard where you can readily access your data.
How is your coaches' availability?
We have around thirty ex-MBB coaches and counting, spread right across the globe. This means that we tend to have excellent availability at all times of the day and night, 24/7, as we will always have coaches at work in an appropriate time zone. We find that busy professionals and students in particular, as they can book sessions before or after long working days, whenever they can be fitted in. Similarly, our office is staffed almost all-hours and over weekends, so we are always available to answer any questions you might have.
How do I upgrade to a more comprehensive package?
We often have clients who start off with a smaller purchase but are so impressed with what they receive that they wish they had taken out a more comprehensive package to cover more aspects of their preparation. No problem! If you ever want to upgrade your package, simply email us on info@myconsultingcoach.com. We will then immediately upgrade you and only bill the difference in cost, so that you don't lose out.
How does your Money Back Guarantee work?
With Springboard in particular, satisfied clients are the rule. However, we recognise that, if you are new to MyConsultingCoach, you might want some reassurance before you trust us with your prep. To this end, we have a comprehensive no-questions-asked satisfaction guarantee. We explain this guarantee in detail here.
Think like a consultant
Other preparation websites out there teach you to artificially force-fit each new case to one of their generic frameworks. You are instructed to rote learn lists of these frameworks as well various "insider tips and tricks", with the idea that these offer an "easy" way through case interviews. Most candidates do this, and most are rejected.
At My Consulting Coach, we do things differently. We don't teach you ready-made frameworks or dubious tricks - we teach you to think like a consultant. To do so, we return to fundamental skills and first principles, upskilling you so you can address each case on its own merits and effectively to tailor a new framework to each new scenario.
We do not pretend this is easy. It requires hard work from both you and us. However, your interviewers will be impressed. After all, when they solve problems for real clients, consultants don't simply give out generic schemes, but provide tailormade, unique solutions - precisely as we teach you to do!
Our dynamic new approach has been noticed by business schools and universities worldwide, who increasingly engage MCC to prep their consulting candidates. There and for all our clients, we leverage the synergy between our rigorous, structured learning material and the particularly granular feedback from our coaches to get you up to standard as efficiently as possible.
Trusted by, amongs others...
Structured preparation
Some prep sites will boast that they have huge numbers of items for practice – a thousand cases or ten thousand drills or some other towering number. In short, far more than would ever be useful for any one human in their whole lives.
What is far more important – and which is neglected by these sites – is making these resources useful by placing them within a structure.
The comparison to university is apt. When you started your undergrad, you weren't just shown to a huge library and told "there are a million books here". No – you received a structured course, were told which resources to use when and were periodically assessed to make sure you had understood things so far.
This is what we do at MCC. Our Case Academy is set out as a structured course where each element builds on the last. However, we take things further with an AI-derived personal plan to take account of your timeframe and your starting knowledge and experience. Our coaches also structure sessions according to your skill level and how long you have left until interview.
After every coaching session, you will receive our Performance Radar, which benchmarks your performance against your peers and gives you clear direction for where to focus next.
Advanced analytics
Based on our extensive body of information from thousands of users, we have constructed a data model which accurately correlates your performance within our platform to your eventual performance in your real consulting interview.
This inference is made based on your performance across coaching sessions, peer-to-peer practice and exercises. Of these three, it is your performance with a professional, ex-MBB coach which is always going to yield the best quality data and give us the clearest view of where you stand.
As well as their standard, subjective feedback, our coaches also assess you against detailed mark schemes. This ensures that their measurement of your performance will be as objective as possible and is a very different experience to practicing with coaches from a list elsewhere, where there will be no consistence or objectivity.
All of this matters because an optimised preparation plan needs to be reflexive to how your strengths develop over time. The Performance Radar you receive after each coaching session is crucial in informing your next steps. This clearly shows how far you need to go, in which directions and which resources you should leverage to get to your end goal. Your performance is all shown on your personal dashboard benchmarked against our other users, with a clear indication as to when you can expect to be ready for interview at your target firm.